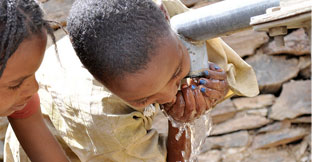 H2OAfrica and Water.org
In 2009, H2O Africa and WaterPartners International merged to become Water.org. The combined organization delivers sustainable programs in Africa, Asia, and Latin America including Haiti. For over twenty years Water.org has been empowering people to solve the water and sanitation crisis.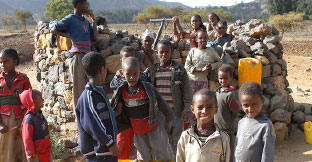 Support our work
For a gift of only $25, one person can get safe water for life. There are a multitude of ways you can get involved through advocating for the cause online, sharing news about our work, run a fundraiser or make a gift. Visit our new website by clicking the link below to learn how you can help end this crisis.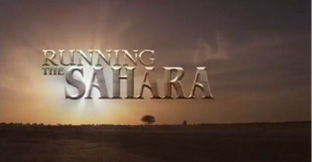 Film and Expedition
Directed by Academy Award winner James Moll and Narrated and Executive Produced by Academy Award winner Matt Damon, Running the Sahara is a feature length documentary chronicles how three men set out to become the first humans in history to ever to run coast to coast across the Sahara desert.